This section's RSS feed
Eastern Europe
Exploring the Hidden Europe in 2004 and 2008-2011
In 2004, I visited all 25 countries in Eastern Europe. You'll find the blog entries from that trip here. In 2008-2011, I returned to see what had changed since that time. With these two visits, five years apart, I accumulated enough material for my new book, The Hidden Europe: What Eastern Europeans Can Teach Us.
This blog now has many excerpts from The Hidden Europe. But who the hell reads anymore? Just look at the best photos from Eastern Europe!
This map reflects how I define Eastern Europe. Eastern Europeans love to deny that they're in Eastern Europe. I tackle how and why I define Eastern Europe the way I do in the Introduction of The Hidden Europe.
Move your mouse over image
Where to go in Slovakia
Places I saw and recommend in Slovakia: High Tatras, Bratislava, and Košice.
Bratislava
Bratislava is the best border town in the world. That's not saying much, since most border towns are as attractive as a fat, hairy man in a Speedo.
However, Bratislava is grand—it's one of the four elegant European capitals on the Danube River (the others are Vienna, Budapest, and Belgrade). From its outskirts, you can easily bike to Austria or Hungary.
Slovakia is such a mountainous country that Bratislava feels out of place, resting on a large, flat plain. Moreover, its rich, sophisticated architecture contrasts sharply with Slovakia's rustic mountain towns.
Founded in 907, Bratislava boomed under Austrian rule, and today it has about half a million residents.
After strolling through the pedestrian zone and admiring the Hodžovo nám (Center Square), you can check out the Bratislavký Hrad (Bratislava's castle) on the west side of the Danube.

Bratislava with some photoshopping.
This text is an excerpt from The Hidden Europe: What Eastern Europeans Can Teach Us. Listen to the podcast on Slovakia and read my 2004 blog post on Slovakia about stupidities in Slovakia.
Read more... [Slovakia]
Where to go in Czechia
Places I saw and recommend in Czech Republic: Prague, České Budějovice, Český Krumlov, Olomouc, and Brno.
The Czech Republic should be called Czechia
Many countries have long, flamboyant names. One the worst offenders is The United States of America. What a mouthful! Fortunately, we have shorter versions (USA or America).
Other countries with long-winded names have a short alternative: The People's Republic of China (China or PRC), The Russian Federation (Russia), and The Republic of Moldova (Moldova).
Unfortunately, the Czech Republic hasn't popularized a catchy word to call itself. In an effort to promote one, we'll use the best candidate: Czechia.
That way, when someone asks, "Where are you going?" or "What country makes the best beer?" you can say, Czechia, instead of the Czech Republic.
Read more... [Czechia]
Where to go in Eastern Germany
Places I saw and recommend in eastern Germany: Berlin and Dresden.
Exploring Frankfurt an der Oder
After our conversation, I thanked Veit [a stern/formal East German] and stepped away to pack my things. However, before I could leave the McDonald's, he approached me and said, "Bad veather today. I show you around. I have car. Come."
What a transformation! He had started so cold and unfriendly, now he's offering to take me on a tour of the town! When we got into his car, I noticed it was an Opel. That's a General Motors brand. "You're German and you're driving an American car?" I blurted out before being able to censor my thoughts.
"Ja, but zis is a joint venture between GM and Germany," he said, as if that excused him of his transgression.
Read more... [Eastern Germany]
Where to go in Poland
Places I saw and recommend in Poland: Kraków (including side trips to Oświęcim-Auschwitz and the Wieliczka Salt Mine), Gdańsk, Poznań, Wrocław, and the High Tatras Mountain Range.
Gdansk, Poland
It was February 19, 2009 and I was freezing my ass off. It was 10 p.m. in the Gdańsk train station and I was scanning all the bundled people trying to recognize my 24-year-old couchsurfing host, Emilia Łoś. I had seen her smiling photo on her couchsurfing profile, but people don't always look like their photos, especially when they're wearing 17 layers.
Suddenly, Emilia appeared with a big, warm smile and she gave me a hug. I'm not sure if she hugged me because she felt comfortable with me or because she was also freezing. Despite all her clothes, it was obvious that she was skinny, so it's probably because she was cold. Emilia exuded simplicity: her clothes were plain, her soft brown eyes had no makeup, and her straight brown hair was short enough to be manageable, yet feminine. She had a gray birthmark on her right cheek that was easy to get accustomed to. Her most obvious feature, however, was her positive spirit. She giggled and bounced around in a pleasant and endearing way. By the time we arrived to her apartment, I had already concluded, "It's impossible not to love Emilia."
Read more... [Poland]
Where to go in Belarus
Places I saw and recommend in Belarus: Minsk, Brest, and the Chernobyl Exclusion Zone.
Entering the Chernobyl Exclusion Zone
My Belarusian friends knew that I wanted to inhale radioactive air. Therefore, the next day Mikhail, Dimitri's father, offered to drive Irina and me into the Chernobyl Exclusion Zone. Although the Chernobyl reactor was in Ukraine, it was just 16 kilometers (10 miles) from the Belarus border. Since most of the radioactive plume blew onto Belarus, most of the contaminated Zone is in Belarus. The military was guarding all the entrances. Nobody could enter unless you had family ties in the zone. In 2004, it was illegal for any foreigner to enter the zone (Ukraine opened their side of the zone to tourists in 2011). Therefore, Mikhail was taking a big risk in trying to sneak me in.
As we approached the checkpoint, Mikhail told me not to open my mouth. He will tell the guard that we're visiting relatives. Since he lives just 40 kilometers from the zone, it's a believable story. The guard examined Mikhail's documents. Then he looked at me. I stopped breathing.
The guard barked out a question in Russian. I had no clue what he was asking. My lips began to part, as I thought about something to say in Russian.
Read more... [Belarus]
Where to go in Lithuania
Places I saw and recommend in Lithuania: Vilnius and Kaunas. If you have extra time, visit the Curonian Spit and the Hill of Crosses.
Vilnius: a picture-perfect capital
When I finally arrived in Vilnius, the capital of Lithuania, I was blown away by its beauty, history, and elegance. The streets are enchanting and its architecture is spectacular. Founded on Gediminas Hill (which has a thirteenth-century castle on it), Vilnius's Old Town is a maze of adorable streets with baroque churches everywhere you look. It was built on a swamp and some of the buildings are below street level. The Aušros Vartai (Gates of Dawn) is the only surviving gate of the original nine that encircled the city. The only reason that particular gate is still standing is that it has a Virgin Mary icon embedded in it. Russians feared destroying the gate, believing that God would punish them. Of course, God punished them anyway when He let communism happen.
After straying a bit from the main tourist spots in Vilnius, I accidentally entered another country. Few tourists know that there is a separate republic in a bohemian district of Vilnius. It is neither as well known as the Vatican, nor as serious. In fact, it's a complete joke. A few years ago the people of Vilnus's Užupis district declared independence, forming the Užupis Republic. Its people elected a President, wrote an anthem, and designed four flags (one each season). They have a not-so-grand palace, an army of 17, and a national holiday (April 1). On April Fools Day, comical guards protect the bridge and stamp everyone's passport.
Read more... [Lithuania]
Where to go in Latvia
Places I saw and recommend in Latvia: Rīga, Cēsis, Gauja National Park, Turaida Museum Reserve, and the secluded beaches near Liepaja.
History etched in Rīga's buildings
Rīga is one of those towns that give you a sore neck. It's hard not to spend the whole time craning your neck to scrutinize every intricately sculptured church. In fact, every building is a work of art. If you know where to look, you'll see Rīga's famous whimsical melnais kaķis (black cat) on the top of an elegant yellow building. Inviting alleys, cobblestoned streets, and quaint cafés are everywhere. Rīga prides itself as being the jewel of the Baltic. In 2014, it will serve as The European Capital of Culture—a perfect choice.
There's something to learn from every building. For example, from the mighty Daugava River you can see three steeples dominating the Rīga's skyline. Built in 1211, the Doma Baznīca (Dome Basilica) is still the biggest cathedral in the Baltic. It had the largest pipe organ in the world in 1884. UNESCO recognized Rīga's new town (which isn't that new) as showing off some of the finest examples of Art Nouveau. Gargoyles, goblins, and ghouls seem to watch you wherever you go. St. Peter's Church is an 800-year-old Gothic masterpiece. The Rātslaukums (Town Hall Square) has the colorful House of the Blackheads, which was built in 1344 and recently had a fresh makeover. It's seems like an important building, but it's just where the Blackheads, a guild of unmarried foreign merchants, hooked up with chicks hundreds of years ago.
The Blackheads had another good tradition a few centuries ago that, unfortunately, has gone away. When a Latvian joined a guild, they started out as a tradesman. After spending three to five years as an apprentice, Latvians would travel for three to four years. After those years of wandering, they returned to make a masterpiece in their area of expertise. If the masterpiece was noteworthy, then the apprentice would be accepted into the guild. It's a pity we don't do this today. Our educational system underestimates how much young people learn by traveling.
Read more... [Latvia]
The Hidden Europe book excerpt from the opening of the Finland chapter
Finland is nearly a perfect society. Everything works. Cities are clean. There is no crime. People are nice. It's just that the winters suck.
Finland is big and empty. It is 80 percent of the size of California, yet has 14 percent of the population. Most of the five million Finns live in the south, around Helsinki, to enjoy the country's best weather, which is horrible most of the year. According to a worldwide 2010 Gallup poll, only five percent of Finns thought global warming was a threat to them—that was the lowest rate on Earth.
Few Americans know exactly where Finland is. The answer is simple: it's where Santa Claus lives. Really. Rovaniemi is a quaint town on the edge of Lapland, the northernmost region in Finland, and is Santa's global headquarters. However, St. Nick was officially born in Korvatunturi (meaning "Ear Mountain"), which is even farther north. Santa Claus thought that Korvatunturi was a bit too chilly, so he set up shop a bit south of there in Rovaniemi. That's like moving from Houston to Dallas to escape the heat.
Although most of the world agrees that Finland is where Santa Claus lives, not everyone believes that Finland is part of Scandinavia. Looking at a map, it seems like Finland is in Scandinavia, along with Sweden and Norway. However, Finns told me that Scandinavia has little to do with geography and more to do with the historical, cultural, and linguistic heritage that Sweden, Norway, Denmark, and Iceland share. They said that if you must slap a label on Norway, Sweden, and Finland, then call them Nordic countries. Telling a Finn that he's from Scandinavia won't insult him, but telling him that he's from Eastern Europe will.
Still, maps don't lie—Finland is directly north of the Baltic states. Given that the Baltic states are solidly in Eastern Europe, that means Finland is in Eastern Europe. Of course, like all Eastern European countries, Finland will vehemently deny that they are in Eastern Europe. Finns will cry that they are in Northern Europe, and that Eastern Europe is a "political concept" that only includes countries that used to be in the Warsaw Pact. Despite their denials, I figured that two weeks in Finland would be a nice warm up for the "real" Eastern Europe. It's ironic that my "warm up" almost froze me to death.
Read more by reading the preview of The Hidden Europe: What Eastern Europeans Can Teach Us.
Read more... [Finland]
In 2006, I returned to Estonia by plane. I sat next to a fat, friendly Finnish lawyer and asked, "What do you think of the Estonians?"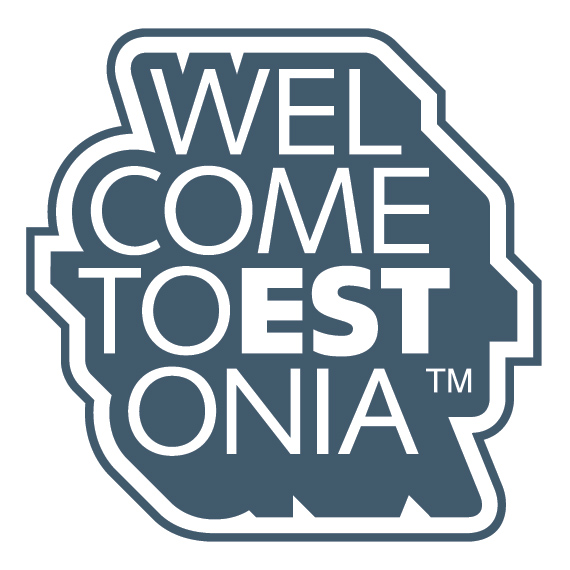 "They're nice. We get along with them," she replied.
"I suppose it helps that their language is so similar to yours," I said.
"But it's not. Finnish is a completely separate and unique language."
"Wait, I know Finnish is unrelated to Swedish and Russian. However, I'm pretty sure that it is quite similar to Estonian. Why else would so many Estonians understand Finnish?"
"You're right, they do understand Finnish, but that's mainly because the northern parts of Estonia get Finnish TV. So when you hear a language all the time, you learn it."
She was right about Estonians having access to Finnish TV. During the Soviet time, Estonians picked up Finnish TV signals. It was Estonia's conduit to the free world—a way to bypass Soviet propaganda. It was as if one rivet had popped out of the Iron Curtain, allowing the Estonians to peek through.
Read more... [Counting to 10 in Estonian and four other languages]
<< Start < Prev 1 2 3

4

5 6 7 8 Next > End >>