In 2006, I returned to Estonia by plane. I sat next to a fat, friendly Finnish lawyer and asked, "What do you think of the Estonians?"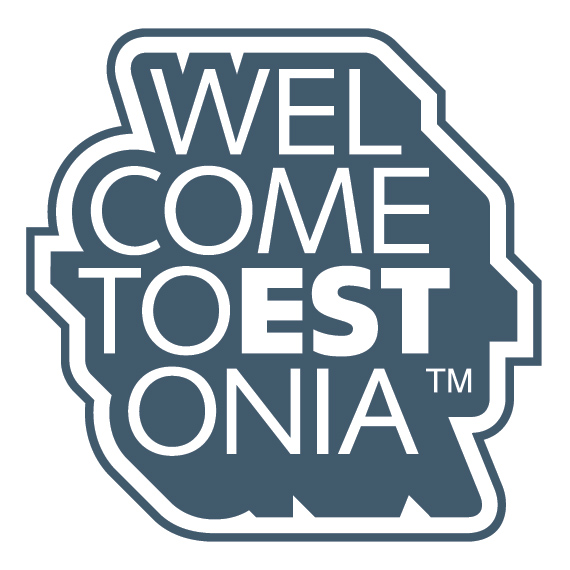 "They're nice. We get along with them," she replied.
"I suppose it helps that their language is so similar to yours," I said.
"But it's not. Finnish is a completely separate and unique language."
"Wait, I know Finnish is unrelated to Swedish and Russian. However, I'm pretty sure that it is quite similar to Estonian. Why else would so many Estonians understand Finnish?"
"You're right, they do understand Finnish, but that's mainly because the northern parts of Estonia get Finnish TV. So when you hear a language all the time, you learn it."
She was right about Estonians having access to Finnish TV. During the Soviet time, Estonians picked up Finnish TV signals. It was Estonia's conduit to the free world—a way to bypass Soviet propaganda. It was as if one rivet had popped out of the Iron Curtain, allowing the Estonians to peek through.
However, the main reason Estonians understand Finnish is that it's a similar language. In the 1990s, a Finnish linguist, Kalevi Wiik, argued that after the ice sheets melted in 11,000 BC, two language groups existed: Indo-European in the south and Finno-Ugric in the north. Over time, the only places where the Finno-Ugric language survived were in Estonia, Finland, and Hungary.
Count to 10 in a few Eastern European languages
As you can see from the table below, Estonian and Finnish are similar, while Hungarian sounds like a distant bastard cousin. They all use the Latin alphabet, not Cyrillic (like Russian does). Here's how you count to ten in the following languages:
| | | | | | |
| --- | --- | --- | --- | --- | --- |
| English | Hungarian | Finnish | Estonian | Latvian | Russian |
| One | Egy | Yksi | Üks | Viens | Ahdin |
| Two | Kettő | Kaksi | Kaks | Divi | Dvah |
| Three | Három | Kolme | Kolm | Trīs | Tree |
| Four | Négy | Neljä | Neli | Četri | Chyeetiryeh |
| Five | Öt | Viisi | Viis | Pieci | Pyaht |
| Six | Hat | Kuusi | Kuus | Seši | Shehst |
| Seven | Hét | Seitsemän | Seitse | Septini | Syehm |
| Eight | Nyolc | Kahdeksan | Kaheksa | Astoni | Vossyeem |
| Nine | Kilenc | Yhdeksän | Üheksa | Devini | Dyehvyaht |
| Ten | Tíz | Kymmenen | Kümme | Desmit | Dhehssyaht |
My favorite words in foreign languages are onomatopoeic words, which are words that imitate the sound associated with the objects or actions they refer to. For example, in English buzz and murmur sound like what they're referring to. Another is cock-a-doodle-doo. In Finnish, that word sounds surprisingly similar: kukkokiekuu. It's nice to know that we have more in common than just using Nokia cell phones. Apparently, Estonians have two types of roosters, because they have two ways of describing their cry: kukeleegu and kikerikii.
False friends
Although a few Estonian words are identical to the English ones, they're usually false friends, which are words in two languages that are spelled (or sound) the same, but have different meanings. For instance, consider these Estonian words (with their English meanings in parentheses): pool (half), sink (ham), ring (circle/round), tool (chair), tall (stable/baby lamb), hunt (wolf), loss (castle), seal (over there).
However, most of the time you'll never see such a collection of English words; instead, you'll usually be completely clueless. Estonian is challenging because it has 14 cases. You may not know what a case is because English has only one case. We'll discuss grammatical cases in Poland. In short, English and Estonian share a similar alphabet, and that's it.
Armed with these words, Estonians will immediately like you because many who live in Estonia don't even know these words!
That's right, there are many places in Estonia where the locals don't speak Estonian—they speak Russian. These Russian enclaves grew after WWII, when Stalin encouraged Russian migration to the Baltic. Russophones (those who prefer to speak Russian) are over a quarter of Estonia's population, so many Estonians also speak Russian.
This is an excerpt from The Hidden Europe that got edited down substantially. If you don't think Estonia is in Eastern Europe, read the Introduction to The Hidden Europe.