his website will inspire you to
wander
& learn
. I'm a Harvard MBA who left the tech world in 2006 to pursue a more fulfilling
mission
: visit every country in the world and share their unique lessons with whoever gives a crap.
First-time visitors:

start with

the best articles!
I've written Hike Your Own Hike: 7 Life Lessons from Backpacking Across America. I've walked across America four times and visited over 80 countries. I'm the first guy to yo-yo the Continental Divide Trail. I also thru-hiked the Pacific Crest Trail and Appalachian Trail southbound. I've walked across Spain twice. In 2008-2011, I traveled in Eastern Europe and wrote my second book, The Hidden Europe: What Eastern Europeans Can Teach Us. I'm currently on a 4-year trip to visit all 54 countries in Africa. Find out where I am now!
Francis has been covered on...
The Hidden Europe book trailer
Francis Tapon's "Dream of Traveling the World" video
The Hidden Europe: What Eastern Europeans Can Teach Us has 330,600 words. That's a lot. It's a 736-page book.
To save you the trouble of reading all 330,600 words, I've selected the 300 most common words and created wordles or word-clouds. The images on this page graphically depict the frequency of words in The Hidden Europe. These wordles ignore common words like a, the, that, and, this. The bigger the word, the more often it appears in the book.
Mouse over each image to enlarge it. Every image depicts the exact same data. The only difference is the formating. The proportion of the words are identical in each word cloud.
Below I'll explain my thoughts about expected and surprising results....
Last Updated on Thursday, 13 October 2011 12:25
Read more... [Wordles and word clouds]
Asking, "Where is Eastern Europe?" seems as stupid as asking, "Who is buried in Grant's tomb?" Obviously, Eastern Europe is in the eastern part of Europe. However, where to draw that line is extremely controversial. Indeed, it's hard to find two people who agree on which countries are in Eastern Europe.
Back in the good old Cold War days, defining Eastern Europe was easy: it was made up of all those losers who were on the wrong side of the Iron Curtain (mouse over the map on the right). Eastern Europe had those backward, communist countries which were frozen in the Stone Age.
Because the world had such a low opinion of Eastern Europe, nowadays nobody wants to admit that they live there. For example, let's just look at the Baltic countries. I've met Estonians who assert that they are in Northern Europe, Latvians who proclaim that they are in Central Europe, and Lithuanians who argue that they are in Western Europe!
If you were to believe everyone you talked to, you would conclude that Eastern Europe just doesn't exist! When pressed, Eastern Europeans admit that Eastern Europe exists, but they all believe that the region starts just east of whatever country they happen to live in. I like this definition. My father was French, so Eastern Europe, for me, starts in Germany. Sorry, Germans.
Last Updated on Thursday, 31 October 2013 08:54
Read more... [Where is Eastern Europe and what countries are in it]
Where to go in Latvia
Places I saw and recommend in Latvia: Rīga, Cēsis, Gauja National Park, Turaida Museum Reserve, and the secluded beaches near Liepaja.
History etched in Rīga's buildings
Rīga is one of those towns that give you a sore neck. It's hard not to spend the whole time craning your neck to scrutinize every intricately sculptured church. In fact, every building is a work of art. If you know where to look, you'll see Rīga's famous whimsical melnais kaķis (black cat) on the top of an elegant yellow building. Inviting alleys, cobblestoned streets, and quaint cafés are everywhere. Rīga prides itself as being the jewel of the Baltic. In 2014, it will serve as The European Capital of Culture—a perfect choice.
There's something to learn from every building. For example, from the mighty Daugava River you can see three steeples dominating the Rīga's skyline. Built in 1211, the Doma Baznīca (Dome Basilica) is still the biggest cathedral in the Baltic. It had the largest pipe organ in the world in 1884. UNESCO recognized Rīga's new town (which isn't that new) as showing off some of the finest examples of Art Nouveau. Gargoyles, goblins, and ghouls seem to watch you wherever you go. St. Peter's Church is an 800-year-old Gothic masterpiece. The Rātslaukums (Town Hall Square) has the colorful House of the Blackheads, which was built in 1344 and recently had a fresh makeover. It's seems like an important building, but it's just where the Blackheads, a guild of unmarried foreign merchants, hooked up with chicks hundreds of years ago.
The Blackheads had another good tradition a few centuries ago that, unfortunately, has gone away. When a Latvian joined a guild, they started out as a tradesman. After spending three to five years as an apprentice, Latvians would travel for three to four years. After those years of wandering, they returned to make a masterpiece in their area of expertise. If the masterpiece was noteworthy, then the apprentice would be accepted into the guild. It's a pity we don't do this today. Our educational system underestimates how much young people learn by traveling.
Last Updated on Thursday, 13 October 2011 12:27
Read more... [Latvia]
The Hidden Europe book excerpt from the opening of the Finland chapter
Finland is nearly a perfect society. Everything works. Cities are clean. There is no crime. People are nice. It's just that the winters suck.
Finland is big and empty. It is 80 percent of the size of California, yet has 14 percent of the population. Most of the five million Finns live in the south, around Helsinki, to enjoy the country's best weather, which is horrible most of the year. According to a worldwide 2010 Gallup poll, only five percent of Finns thought global warming was a threat to them—that was the lowest rate on Earth.
Few Americans know exactly where Finland is. The answer is simple: it's where Santa Claus lives. Really. Rovaniemi is a quaint town on the edge of Lapland, the northernmost region in Finland, and is Santa's global headquarters. However, St. Nick was officially born in Korvatunturi (meaning "Ear Mountain"), which is even farther north. Santa Claus thought that Korvatunturi was a bit too chilly, so he set up shop a bit south of there in Rovaniemi. That's like moving from Houston to Dallas to escape the heat.
Although most of the world agrees that Finland is where Santa Claus lives, not everyone believes that Finland is part of Scandinavia. Looking at a map, it seems like Finland is in Scandinavia, along with Sweden and Norway. However, Finns told me that Scandinavia has little to do with geography and more to do with the historical, cultural, and linguistic heritage that Sweden, Norway, Denmark, and Iceland share. They said that if you must slap a label on Norway, Sweden, and Finland, then call them Nordic countries. Telling a Finn that he's from Scandinavia won't insult him, but telling him that he's from Eastern Europe will.
Still, maps don't lie—Finland is directly north of the Baltic states. Given that the Baltic states are solidly in Eastern Europe, that means Finland is in Eastern Europe. Of course, like all Eastern European countries, Finland will vehemently deny that they are in Eastern Europe. Finns will cry that they are in Northern Europe, and that Eastern Europe is a "political concept" that only includes countries that used to be in the Warsaw Pact. Despite their denials, I figured that two weeks in Finland would be a nice warm up for the "real" Eastern Europe. It's ironic that my "warm up" almost froze me to death.
Read more by reading the preview of The Hidden Europe: What Eastern Europeans Can Teach Us.
Last Updated on Thursday, 13 October 2011 12:27
Read more... [Finland]
In 2006, I returned to Estonia by plane. I sat next to a fat, friendly Finnish lawyer and asked, "What do you think of the Estonians?"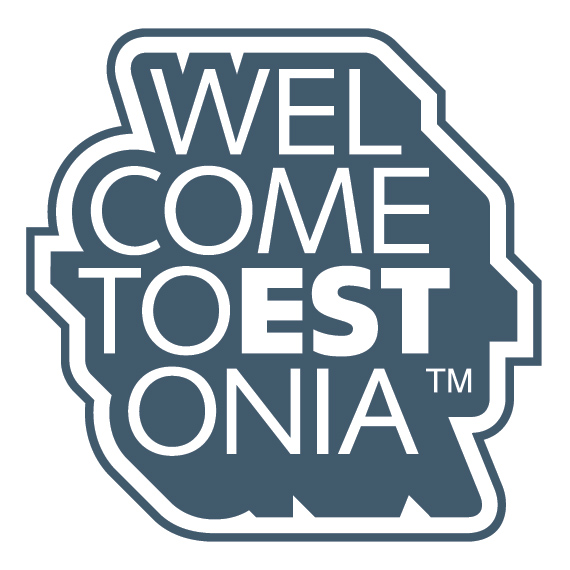 "They're nice. We get along with them," she replied.
"I suppose it helps that their language is so similar to yours," I said.
"But it's not. Finnish is a completely separate and unique language."
"Wait, I know Finnish is unrelated to Swedish and Russian. However, I'm pretty sure that it is quite similar to Estonian. Why else would so many Estonians understand Finnish?"
"You're right, they do understand Finnish, but that's mainly because the northern parts of Estonia get Finnish TV. So when you hear a language all the time, you learn it."
She was right about Estonians having access to Finnish TV. During the Soviet time, Estonians picked up Finnish TV signals. It was Estonia's conduit to the free world—a way to bypass Soviet propaganda. It was as if one rivet had popped out of the Iron Curtain, allowing the Estonians to peek through.
Last Updated on Thursday, 13 October 2011 12:27
Read more... [Counting to 10 in Estonian and four other languages]
Wherever I travel in Europe (or elsewhere), there's a widespread belief that war is all about money and that war is good for business.
Many argue that America attacked Iraq only to get access to cheap oil, even though the US was already buying Iraq's oil before the war and it became far more expensive to buy that same oil after the war.
America attacked Panama in 1989 for the money received from controlling the Panama Canal, which, come to think of it, the US was already getting (and would give up a few years later, as promised).
America went into Somalia because, well, we're not sure why, maybe sand is valuable.
America attacked the tiny Caribbean island of Grenada because, well, there must be some vast economic interest there too.
If war is just about money, these cases struggle to prove that. It's overly simplistic to say, "Money explains everything."
Why do we go to war?
Nations go to war for many reasons. Money usually is a major reason, but it's often not the only reason or even the main reason.
There are other factors, such as:
Religion
Ethnic hatred
Language issues
Settling an ancient score
Stopping a genocide (or some other injustice)
Having a disproportionate number of unemployed (and angry) young men in a society (i.e., a youth bulge)
The "he-hit-me-first" excuse
Getting back territory "that was historically ours!"
Having politicians with big egos and small penises.
Last Updated on Wednesday, 09 May 2012 11:03
Read more... [The war-is-good-for-the-economy myth]
At first glance, doing a round-trip (a yo-yo) on the Continental Divide Trail (CDT) seems like a waste. Why not hike a different trail instead of hiking the same one two times? However, unlike the Appalachian Trail and the Pacific Crest Trail, the CDT is never the same trail twice.
Although the CDT Alliance (CDTA) has designated an official route, thru-hikers often deviate from it. The benefit of yo-yoing the CDT is that about 70% of the southbound journey can be new! No longer does one have to debate whether to take the low route along the lake or the high route on the ridge. A yo-yoer can do both!
After yo-yoing the CDT, I discovered that some of the beliefs that I had about the trail were false. Let's debunk seven common myths about the CDT.
Myth #1: The CDT is 70% complete

This myth implies that you're bushwhacking with a map and compass 30% of the time.
The 70% statistic comes from the fact that while 100% of the trail is designated, 30% of the time it's not where the CDTA would ultimately like the trail to be.
For example, one section of the CDT might be a road-walk until the CDTA can create a footpath.
Perhaps a more accurate description is that 30% of the CDT is on either a dirt or paved road.
Last Updated on Thursday, 13 October 2011 12:29
Read more... [7 CDT Myths]

Kimberlie Dame and I connected on Facebook. She is an experienced backpacker who is planning a three-year hiking trip starting in the spring of 2012. I asked her to share what she has learned so far from her journey so far. She listed 28 things. She'll share them after I ask her three questions:
Francis Tapon: How did you learn about Hike Your Own Hike?
Kimberlie Dame: It was recommended to me by my primary support person for the Arizona Trail who had finished the Appalachian Trail. After asking around about it, turned out almost all of my hiker friends had read it and were just keeping me in the dark about it. So I gladly picked it up!
FT: What was your biggest takeaway of the book?
KD: My biggest takeaway was to learn how to apply the major lessons I was learning about trail walking to my life in general. Trail walking is an action-packed educational lab applicable to an earnest quest for happiness. The book guided me into thinking that way, and transposing the wisdom into every day!
FT: How has being on a long-distance trail affected you?
KD: Walking paces your mind like breathing paces survival. Often, "going for a walk" can diffuse an attack of temper, foster creative ideas, provide an opportunity for intimacy, or reset a frustrating day. For many of us, it is also the relating link to nature and to pure happiness.
Walking long enough, over a period of days, months, or as I'm about to attempt, years, removes it from the realm of an "activity" and places it into a central way of being, with your mind in continuous rhythm.
I didn't know the real effects of this until I had walked the full 819 miles of the Arizona Trail in the spring of 2010. It was a choice that was the start of an entire new string of choices that were hiding behind it, the largest being the decision to do 3 years of continuous walking beginning in the spring of 2012.
What could possibly have happened on the Arizona Trail to bring me to such an enormous decision? I'd love to tell you.
28 Things That I Have Learned On The Trail So Far by Kimberlie Dame
Modern civilization is but a tiny colonization of an already established culture of nature. We are strangers here.
Planning is just sheer entertainment for the brain. Real life contains events.
Being focused on survival relieves a person of petty anxieties.
Last Updated on Thursday, 13 October 2011 12:45
Read more... [28 Things That I Have Learned On The Trail by Kimberlie Dame]
In the 1800s, scientists inadvertently learned something about frog psychology when they conducted two experiments.
In the first experiment, they threw a frog into a pot of cold water and raised the temperature quickly. The frog jumped out.
In the second experiment they put the frog into a pot of cold water, and then very slowly began to raise the temperature. The frog showed stayed in the pot. After two hours, the frog never moved and died a horrible death.
Are you suffering from Frog Psychology?
Are you (or someone you love) in a situation that is progressively getting worse, and yet is doing nothing about it? Lousy situations are sneaky because they usually don't get that way overnight; instead, the process can be a slow and steady decline. And like the frog, before you know it, you're dead.
Last Updated on Wednesday, 05 October 2011 13:16
Read more... [Frog Psychology]
<< Start < Prev 1 2 3 4 5 6 7 8

9

10 Next > End >>